Authors are more than just authors. They're speakers, consultants, business owners and world-changers. We understand. From high-level strategy to nitty-gritty technical details, our work goes beyond just selling books. We empower your brand, your tribe, and your career.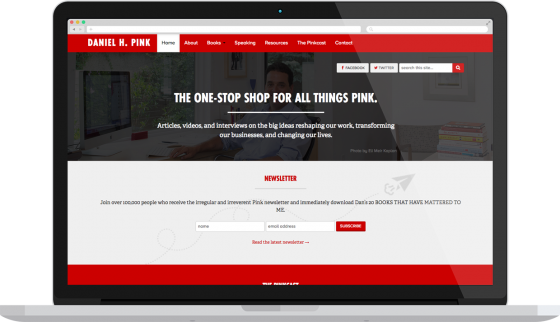 Author of 6 provocative books — including 4 long-running New York Times bestsellers, A Whole New Mind, Drive, To Sell is Human, and When. Dan's books have been translated into 35 languages and have sold more than 2 million copies worldwide.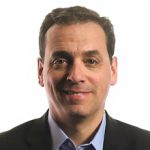 "I've been working with Out:think for several years and they've been truly outstanding — professional, responsive, and creative. I consider them one of my most important publishing partners."
Full List of Clients We've Worked With
Adam Davidson
Andrea Reiser
Andy Cohen
Anita Campbell
Annie Murphy Paul
Barry Ritholz
Behavior Gap (Carl Richards)
Bill Taylor
Bobby Martin
Brand Autopsy
Brian Palmer
Career Enlightenment
Child Share
Cliff Atkinson
David Burkus
Debbie Stier
Debbie Weil
Elizabeth Saunders
Emily Bazelon
Erika Andersen
Fernanda Santos
Fred Kempe
Fredrik Arnander
Garret Kramer
Gene Kim
Grace Church
Great Place to Work
Guy Kawasaki
Heath Brothers
Helaine Olen
Hugh Howey
Hugh Macleod
ImprovEdge
Interlink Resources
Jackie Huba
James Hardy
Jean Chatzky
Jeff Selingo
Jeff Towson
Jeffrey Cohn
Jennifer Goldman-Wetzler
Jennifer McCrea
Jessica Hagy
John Chen
John Durant
Jonah Berger
Jonathan Miller
K.L. Glanville
Karen Elliot House
Kate White
Kayt Sukel
KevinMD
Kirk Dando
Lisa Dimona
Logan Loomis
Manisha Thakor
Marilee Adams
Marketoonist (Tom Fishburne)
MedEdits
Micah Solomon
Michael Jr
Michael Kitces
Michael Moss
Michele Cerza
Michelle Segar
Nadya Zhexembayeva
Nicole Hunn
Novo wellness
Pamela Meyer
Pam Slim
Patti Digh
Portnoy Media
Rachel Swarns
Rahaf Harfoush
Ramit Sethi
Randi Epstein
Rich Karlgaard
Richard Marston
Richard Weylman
Rohit Barghava
Rohit Bhargava
Ron Lieber
Sally Hogshead
Scott Dinsmore
Shawn Hunter
Stephen Denny
Sunni Brown
Step Up On Second
Stew Friedman (Total Leadership)
Tim Sanders
Tom Blair
Tom Shadyac
United Way of Greater Los Angeles
Union Rescue Mission
Contact us to learn more about our products and services
If you'd like to talk to us about our products and services, feel free to reach out.